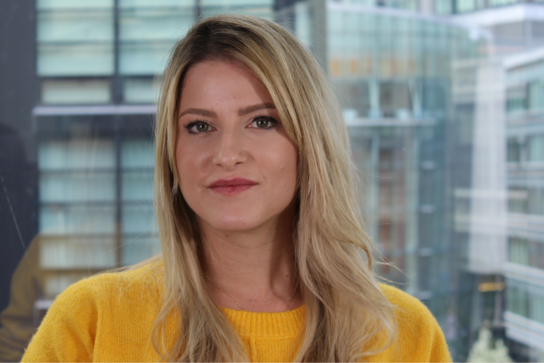 Duda Bardavid is the cofounder and CEO of Drag App (Techstars Boston). Brazilian engineer, she has a very diverse background, spanning from Lieutenant in the Brazilian Army to consultant in Kuwait, before joining MIT for an MBA and founding Drag.
01. What's one lesson you would share with your younger self?
Don't hesitate to start your own business, do it earlier rather than later!
02. Share the name of an exceptional person who made a difference in your life, and explain how.
My grandmother was a WWII refugee who migrated from Poland to Brazil after losing most of her family. Starting from nothing, she started sewing and selling clothes locally in her new city, growing that business to a successful retail chain with 20+ stores across Brazil. Even Gisele Bundchen has already advertised for the brand! I'm very proud of what she achieved despite the hardship and often think of her as an inspiration in life.
03. What advice would you give to other founders who share your situation or background?
I believe that role models are even more important for underrepresented minorities. Seeing someone with similar background who "been there, done that" is very comforting and keeps us connected with the feeling that we are not alone.
So find role models, speak to them (or if you don't know them personally, read about them, research about their journeys, listen to what they say), learn from them and get inspired!
04. What drives you?
There is nothing better than happy customers and a happy team! Regardless of what I'm working on, seeing that work being implemented and generating actual results for the end user, while being delivered by a passionate group of people that enjoy working together, is the most rewarding thing I can ask for.
05. How do you #GiveFirst?
My cofounder and I have recently launched Founder Content, a curated list of resources to help other founders succeed. We've always found extremely helpful to learn from the experience of other founders, and there is so much available on the internet (blog posts, podcasts, interviews, etc). However, this content is very spread and incredibly hard to digest. So we decided to create a "go-to" place where founders go to learn from world-class founders.