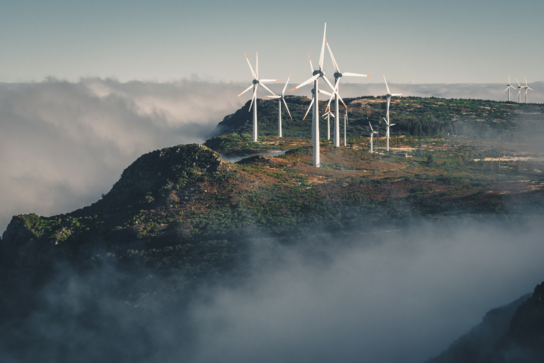 On April 15, entrepreneurs, investors, corporations and global policymakers from around the world will gather virtually for the inaugural Techstars Sustainability Summit to meet with like-minded entrepreneurs and leaders solving climate and sustainability challenges. We invite you to join us to share your knowledge, ask questions, and see live demonstrations of innovative solutions designed to help corporations meet their Environmental, Social, and Corporate Governance (ESG) goals.
To register to attend free of charge, please click here.
One of our keynote speakers, Nicole Systrom, Founder of the Sutro Energy Group and Board of Directors Member for Activate and Prime Coalition, will discuss the latest developments in climate and sustainability innovation, what makes scaling technology in the space unique, and how effective collaboration underpins it all. There is no one more passionate about helping entrepreneurs start their businesses and bring their high-impact climate and clean technology solutions to market.
You'll have the opportunity to meet Techstars' new CEO Maëlle Gavet, who will give her first address since joining the company in January. Gavet will examine the critical role entrepreneurship plays in climate and sustainability.
We will also announce the finalists of this year's Techstars Sustainability Challenge, our first effort dedicated to enabling climate and sustainability collaboration at scale. The Challenge identifies a specific problem and then kickstarts relationships among entrepreneurs, corporations, and subject matter experts to get ideas into pilot faster.
We began accepting applications just four months ago, and the response has been overwhelming. (Hundreds) of entrepreneurs, startups, inventors and entities have submitted their innovations designed to help corporations improve their supply chain sustainability. 
A panel of sustainability experts from Techstars and its partners including ABN AMRO, Andlinger Center for Energy and the Environment at Princeton University, Cargill, Comcast NBCUniversal LIFT Labs, EG Group, Endeavor, Equinor, The Heritage Group, The Nature Conservancy, Semapa NEXT, Stanley Black & Decker, Temasek, QBE and wfuna. Stanley Black & Decker, Temasek and QBE are reviewing the submissions and will select the finalists who will move into a proof-of-concept with one of the Challenge partners.
Here's the full agenda:
Welcome: Cody Simms, Techstars SVP of Climate and Sustainability. 

Keynotes: 

Techstars CEO Maëlle Gavet 

Nicole Systrom of The Sutro Energy Group, Activate and Prime Coalition. 

Panel discussions on building effective collaborations across stakeholders. 

Techstars Sustainability Challenge: 

Finalists' pitches

Announcement of winners

Techstars portfolio companies demonstrate their latest innovations
Register here to reserve your place.